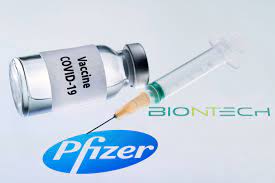 Cognitive Behavioral Services invites you to join us in our effort to keep our community healthy and vibrant!
We aim to serve our community and we look forward continuing to promote the health of our community, body and mind. .
When

Saturday 08/07/2021 from 9:00 AM to 1:00 PM

Where

Cognitive Behavioral Services
3253 N. 6th St, Philadelphia PA 19140

Which

We will be offering the Pfizer Vaccine, a two part vaccination that requires two doses 21 days apart.

Mask requirement

to ensure your safety and that of the community at large we require that everyone wear a mask.
There is no cost to get vaccinated
Take a moment for your mental health.
The pandemic has been hard for all of us. we are in this together as a community, united while apart. We encourage all participants to take this opportunity to speak with one of our mental health specialist for a free mental health screening.
short on time? take a moment on your phone, tablet or pc to take a quick online screening test and then give us a call to discuss the results. for a quick self screening quiz visit healthy Minds Philly by clicking HERE.
for more information on the Pfizer Vaccine click HERE
For more information on the COVID-19 Vaccine click HERE